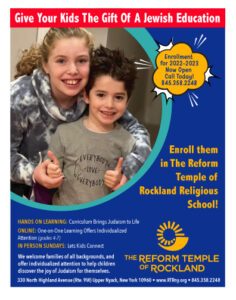 Giving children the gift of a Jewish future
About
Directed by Dr. Joel M. Hoffman  — a nationally-recognized pioneer in Jewish education — our program combines a cutting-edge curriculum with individualized attention to help children discover the joy of Judaism for themselves.
Our innovative program has three parts, each designed with flexibility in mind because we know that everyone's circumstances are unique:
Sunday-Morning Religious School — Grades K-7 meet in-person (safety considerations permitting) on Sunday mornings from 9:30 am to 11:30 am.
Weekday-Afternoon Hebrew Education — Grades 4-7 receive individualized one-on-one Hebrew education via Zoom to prepare for bar/bat mitzvah.
Post-Bar/Bat Mitzvah — After bar/bat mitzvah, students in grades 8-12 meet from time to time, with the schedule determined in advance in conjunction with the participants and their parents.
In addition, a student's Jewish journey is punctuated by three important events:
Bar/Bat mitzvah — Usually at age 13, celebrating the beginning of Jewish adulthood.
Confirmation — Usually in 10th grade, marking a commitment to Jewish learning.
Learn More
For more information about the program, or to arrange a visit at your convenience, please be in touch with Dr. Hoffman by e-mail (Joel@RTRny.org) or phone (845-358-2248 x107).
Religious School Spotlight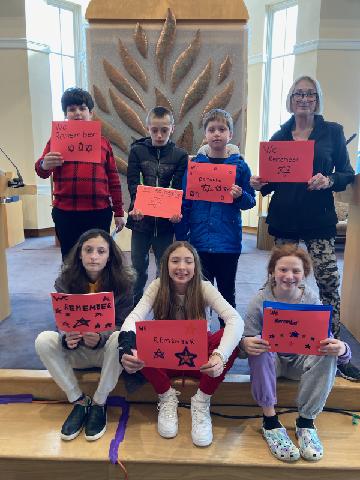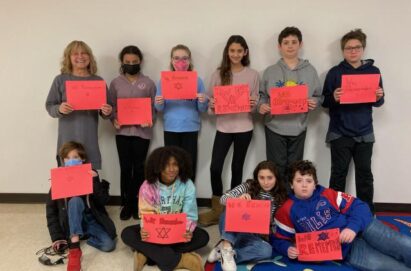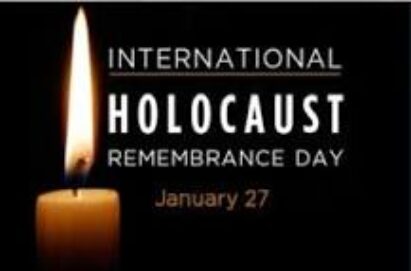 Students in Morah Tobe and Morah Debbie's classes learned about International Holocaust Remembrance Day
Religious Action Center's L'taken program in Washington D.C.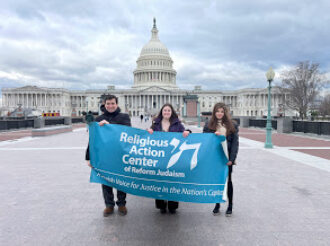 Rabbi Sharff and two students had an incredible experience on this trip. The students were able to advocate for causes they feel passionately about using our Jewish values and their own personal stories. Together they spoke to staffers from Senator Schumer's office and Congressman Lawler's office on the issues of Environmental Justice and LGTBQ+ inclusion and anti-Discrimination legislation.
In addition to our time on the Hill, they toured the United States Holocaust Museum, the MLK Memorial and celebrated havdallah at the Jefferson Memorial. The URJ's RAC L'taken program is one of the most powerful experiences the Reform Movement offers to our Jewish teen.